SJC Virtual Behavioral Health Meeting
Recorded On: 06/24/2020
Please use a current browser like Chrome, Edge, Safari, or Firefox to register and attend the meeting. Internet Explorer, Netscape, and other older browsers are not supported. Windows 10, or a current version of the MacOS are the preferred operating systems that will provide the best possible experience.
The purpose of the third annual SJC Behavioral Health Meeting is to strengthen the Network sites' behavioral health strategies by bringing attendees together (this time, virtually!) through topical plenaries, workshops, and access to technical assistance providers. Participants will also be able to virtually "visit" several organizations across Milwaukee County to learn more about local jail population reduction efforts for persons with behavioral health disorders. Due to the virtual format, all SJC Implementation and Innovation Sites are invited and encouraged to participate.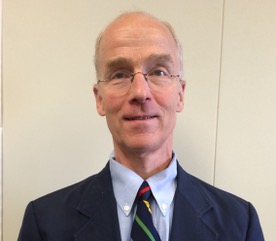 Thomas Reed
Wisconsin State Public Defender Regional Attorney Manager - Milwaukee
Thomas H. Reed is a graduate of Northwestern University and the Cornell Law School. He has been a member of the Milwaukee Trial Office of the Wisconsin State Public Defender since 1982 where he has handled a wide range of criminal cases. He has served as the Regional Attorney Manager since 2000 for an office of approximately sixty attorneys. He is currently the Vice Chair of the Milwaukee County Community Justice Council. He is a member of the Board of Directors of the Milwaukee Bar Association (MBA) and is also a member of the MBA Courts Committee. He is currently a member of the Board of Directors for the Milwaukee chapter of NAMI (National Alliance on Mental Illness), a member of the Advisory Council of the National Association of State Mental Health Program Directors Research Institute (NRRI), and is a Steering Committee Member of the Milwaukee Mental Health Task Force. In addition to various other bar related and teaching experiences, he has been an adjunct professor of law at The Marquette Law School since 1999.
$i++ ?>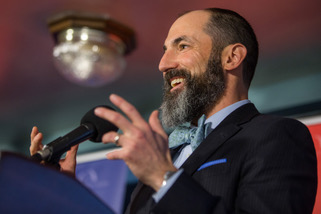 Benjamin Miller
Chief Strategy Officer, Well Being Trust
Dr. Benjamin F. Miller, PsyD is the Chief Strategy Officer for Well Being Trust, a national foundation committed to advancing the mental, social and spiritual health of the nation. He helps oversee the foundation's portfolio ensuring alignment across grantees, overall strategy and direction, and connection of the work to advance policy. The end goal is to help advance the national movement around mental health and well-being. Prior to joining Well Being Trust, Dr. Miller spent 8 years as an Associate Professor in the Department of Family Medicine at the University of Colorado School of Medicine where he was the founding Director of Eugene S. Farley, Jr. Health Policy Center. The Farley Center was created in 2014 to be a leader in conducting policy studies, relevant to health and health care challenges, disseminating evidence to those positioned to use it in their decision-making issues related to health policy for the University, and to be a leader locally and nationally on a variety of topic areas. Under Dr. Miller's leadership, the Farley Health Policy Center worked on four main areas: behavioral health integration, payment reform, workforce, and community-based prevention. He remains a Senior Advisor to the Farley Center. Miller is currently an Adjunct Professor in the Department of Psychiatry and Behavioral Sciences in the Stanford School of Medicine
Dr. Miller has been a principal investigator on several federal grants, foundation grants, and state contracts related to comprehensive primary care and mental health, behavioral health, and substance use integration. He led the Agency for Healthcare Research and Quality's Academy for Integrating Behavioral and Primary Care project as well as the lead investigator on the Sustaining Healthcare Across Integrated Primary Care Efforts (SHAPE) project. In addition, he was the lead author on the Robert Wood Johnson Foundation Culture of Whole Health report, which provided specific direction to advance mental health nationally.
He received his doctorate in clinical psychology from Spalding University in Louisville, Kentucky. He completed his predoctoral internship at the University of Colorado Health Sciences Center, where he trained in primary care psychology. In addition, Miller worked as a postdoctoral fellow in primary care psychology at the University of Massachusetts Medical School in the Department of Family Medicine and Community Health.
Dr. Miller has written and published extensively on enhancing the evidentiary support for integrated models, increasing the training and education of behavioral health providers in medical settings, and the need to address specific health policy and payment barriers for successful integration. He was the section editor for Health and Policy for Families, Systems and Health and a current member of editorial board for the journal as well as a member of the International Advisory Board of the British Journal of General Practice. He has received numerous awards for his work on mental health and integration. A highly sought out public speaker, Dr. Miller has presented around the world on the need to better integrate mental health with health care.
Dr. Miller's research interests include models of integrating mental health and substance use, primary care practice redesign, using practice-based research networks to advance whole person health care, financing health care, and health policy. He has been featured in numerous media outlets including CNN, NBC News, USA Today, NPR, PBS News Hour, and many more. Outside of his job, Dr. Miller enjoys playing music, mountain biking, rock climbing, and painting. He and his family live in Chattanooga, Tennessee
$i++ ?>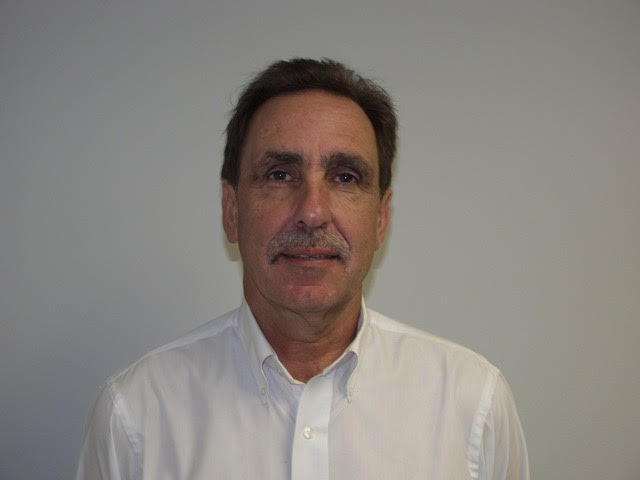 James Austin, PhD
Founder, JFA Institute
Dr. James Austin founded The JFA Institute, a multi-disciplinary criminal justice research organization, in 2003. Prior to that, he was the Director of the Institute on Crime, Justice and Corrections at the George Washington University, and Executive Vice President for the National Council on Crime and Delinquency. He began his career in criminal justice with the Illinois Department of Corrections at Stateville and Joliet Penitentiaries. He received his Ph.D. in sociology from the University of California at Davis.
He has received numerous awards including the American Correctional Association's Peter P. Lejin's Research Award, the Western Society of Criminology Paul Tappin award for outstanding contributions in the field of criminology, and the American Society of Criminology's Marguerite Q. Warren And Ted B. Palmer Differential Intervention Award.
$i++ ?>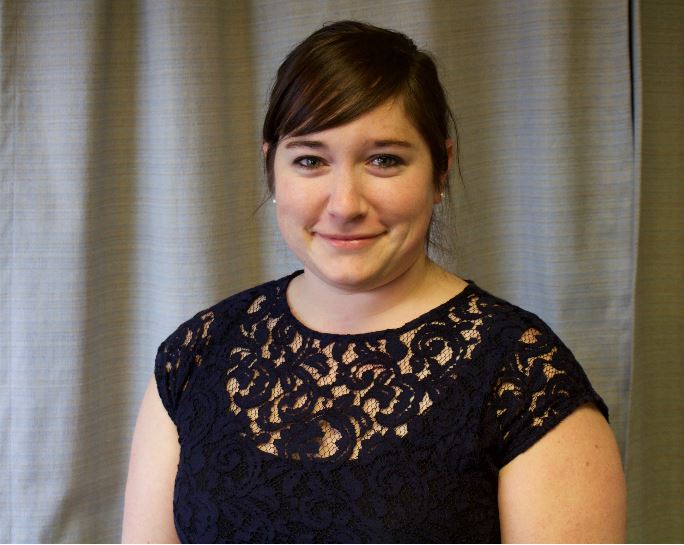 Ashley Krider
Senior Project Associate, Policy Research Associates
Ashley Krider, MS, is a Senior Project Associate and coordinates training and technical assistance to the John D. and Catherine T. MacArthur Foundation's Safety and Justice Challenge, providing support to local leaders across the country to address over-incarceration in jails, with a focus on individuals with behavioral health disorders. She is also part of PRA's work with the Trueblood competency evaluation and restoration Settlement in Washington State, providing technical assistance and strategic planning around implementation of the state's Diversion Services Plan and court compliance priorities, and working with high utilizer sites to implement diversion and reentry programs. She previously focused on SAMHSA's GAINS Center for Behavioral Health and Justice Transformation, coordinating the national solicitation and delivery of criminal justice and trauma-related trainings, facilitating Sequential Intercept Model (SIM) Mapping workshops, as well as providing training and technical assistance to SAMHSA's seven Supported Employment Program grantees, developing their capacity to implement evidence-based Supported Employment statewide. She also facilitated the planning and conduction of national policy academies focused on criminal justice and behavioral health issues including reducing incarceration, tribal justice and law enforcement issues, and reentry from the justice system. Prior to joining PRA, she worked in forensic services at the New York State Office of Mental Health (OMH). While at OMH, Ms. Krider aided in training curriculum development, and conducting research concerning transition management funding in New York State. She has a Bachelor of Arts in Counseling and a Master of Science in Forensic Mental Health from Sage Graduate School in Albany, NY.
$i++ ?>
Dan Abreu
Senior Project Associate, Policy Research Associates
Dan Abreu has been employed at PRA as a Senior Project Associate since 2005. Mr. Abreu frequently represents PRA at national meetings and conferences, and coordinates several justice and behavioral health projects and trainings focusing on issues related to justice and behavioral health. As a senior technical assistance specialist for SAMHSA's GAINS Center for Behavioral Health and Justice Transformation, Mr. Abreu provides technical assistance to communities and states on behavioral health and criminal justice collaboration across the criminal justice spectrum and assists with the planning and development of expert meetings that address various issues relating to justice involved persons with behavioral health issues. Mr. Abreu provides technical assistance to communities that received MacArthur Safety and Justice Challenge grants. He provided technical assistance for 16 sites that received SAMHSA Assisted Outpatient Treatment grants and 13 states that received Jail Diversion Trauma Recovery for Veteran Grants. Mr. Abreu serves as a senior technical assistance specialist for PRA's SAMHSA-funded Service Members, Veterans and their Families (SMVF) Technical Assistance Center, which is a contract that supports behavioral health systems serving service members, veterans, and their families.
He is a senior advisor in PRA's contract with the State of Washington to provide technical assistance in the Trueblood Settlement Agreement which involves person Incompetent to Stand Trial. Interwoven across technical assistance area is a focus on strategies to address the opioid crisis and implementation of Medication Assisted Treatment with criminal justice populations. Mr. Abreu is former Associate Director of Operations at Central New York Psychiatric Center (CNYPC) and in his capacity of Associate Director oversaw re-entry planning activities for individuals with mental illness returning to the community from prison, as well as development and implementation of the Sing Sing CORP Re-entry Program. In his capacity as Associate director, he also was liaison to the NYS Division of Parole and implemented the Medication Grant Program, which provided gap funding for individuals to receive medication and other support services upon release from prison. He formerly held positions with CNYPC as Regional Supervisor and as Chief of Mental Health Services at Sing Sing C.F. Prior to employment with CNYPC, Mr. Abreu coordinated jail mental health services in Albany and Rensselaer counties in New York State.
$i++ ?>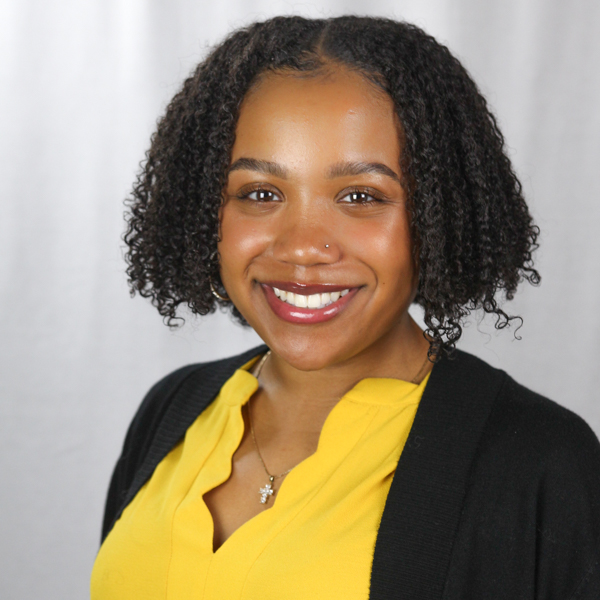 Tess Edwards
Operations Assistant, Policy Research Associates
Tess Edwards, B.A. | Operations Assistant, Policy Research Associates, Inc. Tess has been employed with PRA since 2019. As an Operations Assistant, Ms. Edwards performs all routine office procedures, including document preparation, filing, answering phones, copying, etc. She also provides facilities support as it relates to PRA's office(s) and equipment, as well as providing administrative and project support to PRA's program areas and sub-areas within Operations.
$i++ ?>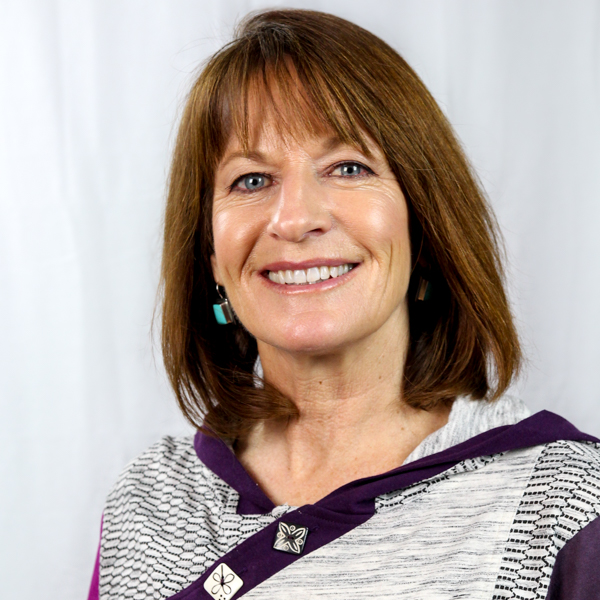 Regina "Regi" Huerter
Senior Project Associate, Policy Research, Inc.
Regina "Regi" Huerter joined Policy Research Associates, Inc. in 2017 as Senior Project Associate to provide training and technical assistance to counties engaged in the MacArthur Safety and Justice Challenge and in particular, those addressing the intersection of behavioral health and justice. In addition, her skills and experience are used by the PRA SAMHSA GAINS Center and other PRA staff working on broader behavioral health issues.
Prior to joining PRA, she was the Executive Director of the Denver Office of Behavioral Health Strategies and Crime Prevention and Control Commission. Regina was raised in Greeley, Colorado where she began her work with youth in 1978 as a counselor in residential facilities and youth mentoring. In 1982 she moved to Denver to work for Metro Denver Partners, a mentoring organization; in 1991, she was instrumental in creating the Gang Rescue and Support Program known as GRASP. She joined the Denver District Attorney's Office in 1993, where she created and ran the Juvenile Diversion Program. After more than a decade at the DA office, she left to be the CEO for Urban Peak, a young adult homeless housing and intervention program. She was called back the City in 2005 to start up the Crime Prevention and Control Commission, which is now under the Office of Behavioral Health Strategies which she helped set up and began overseeing in July, 2015. Her work for the City and County of Denver resulted in youth and adult justice reform across the system.
Ms. Huerter holds a Bachelor's degree in Psychology from the University of Northern Colorado and a Master's degree in Counseling from the University of Colorado. Regina is known nationally for her expertise in creating justice-system change, in particular behavioral health and trauma informed practices, and for her work with gangs and youth subcultures. Regina was adjunct faculty for Metropolitan State University of Denver, and served on Colorado's Criminal and Juvenile Justice Commission and the Governor's Behavior Health Transformation Council. She is currently a founding board member for Caring For Denver Foundation. Regina is the recipient of several awards, including those she is most proud of -- the 9 News "9 Who Care" and 2008 NAMI Colorado "Heroes in the Fight" -- for advocacy and creating changes in the mental health/criminal justice system.
$i++ ?>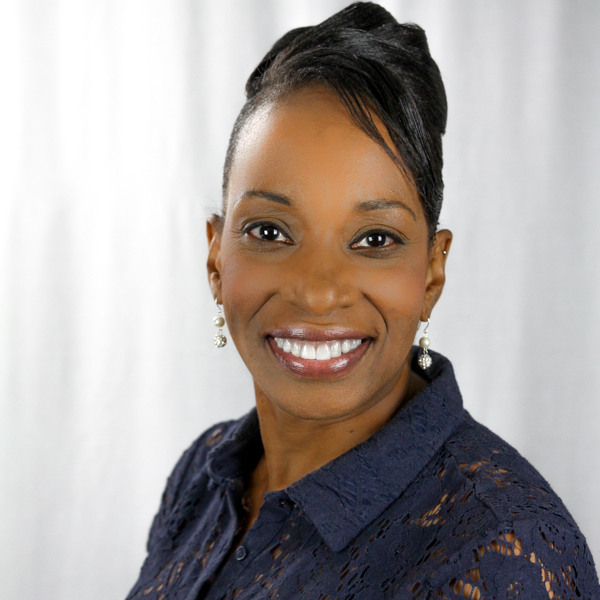 Lisa Maye
Senior Project Associate, Policy Research, Inc.
Lisa Maye is a Senior Project Associate with PRI and joined the company in 2019. She provides technical assistance, meeting facilitation, and project management to jurisdictions involved in the MacArthur Safety and Justice Challenge, specifically to those who have developed behavioral health and criminal justice strategies. Prior to joining PRI, she served as a Public Service Assistant faculty member with the University of Georgia (UGA), Carl Vinson Institute of Government (CVIOG).
Ms. Maye's career experience has provided her with sound knowledge of organizational and programmatic development. Ms. Maye previously held management positions at the state level, including the Georgia Department of Corrections' Office of Health Services, Mental Health Department, where she provided technical oversight to mental health programs, policy, ancillary services, training and comprehensive audits. She has also served as Program Director with the Georgia Department of Human Services, Division of Family and Children Services, in the Permanency, Adoptions and Resource Development programs. She is a Licensed Master Social Worker and earned a Corrections Leadership Institute certificate from UGA/CVIOG. Ms. Maye has a special interest in systems theory, solution focused decision making, program planning and design, meeting facilitation, governmental administration and management, and organizational social work.

Ms. Maye received her Master's degree in Social Work from Columbia University, in the city of New York, and her Bachelor's degree in Social Welfare from Adelphi University, located in Garden City New York.
$i++ ?>
Travis Parker, MS, LIMHP, CPC
Area Director, Policy Research, Inc.
Travis Parker is a Program Area Director with Policy Research Associates, providing training and technical assistance services that draw on his extensive experience as a provider of behavioral health services in correctional facilities, and on his administrative expertise in behavioral health and managed care organizations. He previously served as the Vice President of System Transformation/Tribal Liaison and Director of Clinical Services for Magellan Behavioral Health of Nebraska. Prior to his appointment at Magellan, he was the Deputy Director of the Community Mental Health Center of Lancaster County (CMHCLC), Nebraska, having also served as the Program Director for the Behavioral Health Jail Diversion Program and the Emergency Services, Homeless, and Special Needs Departments at the CMHCLC. Mr. Parker has completed mental health and suicide prevention training with almost 40 sheriffs and municipal police departments in 16 Nebraska counties in the southeastern part of the state, as he also serves as a Crisis Response Counselor offering Intercept 1 diversion opportunities to those counties/communities. Mr. Parker has co-authored three articles published in American Jails and one article in The Prison Journal. He has assisted the communities of Omaha, Nebraska, Kearney, Nebraska and Ames, Iowa, in launching post-booking jail diversion programs. Mr. Parker has also worked with Minnehaha County, South Dakota towards the implementation of their Community Triage Center. He completed his M.S. in Counseling Psychology from the University of Kansas and is licensed as an Independent Mental Health Practitioner and Certified Professional Counselor in Nebraska.
$i++ ?>
Matthew Robbins
Project Associate, Policy Research, Inc.
Matthew Robbins has been employed at Policy Research Associates, Inc. (PRA) since 2012. In his role as a Project Associate he currently assists with the operation of SAMHSA's GAINS Center for Behavioral Health and Justice Transformation, focusing primarily on expanding access to services for adults diagnosed with mental and substance use disorders who are involved in the criminal justice system. He is responsible for planning and delivering technical assistance and training, organizing meetings and webinars, and other communication related tasks. Prior to that he assisted with the operation of the Statewide Family and Consumer Networks Technical Assistance Center (FCN TA Center). In this role he was responsible for providing support to the recipients of grants through the Statewide Family Network and Statewide Consumer Network grant program.
$i++ ?>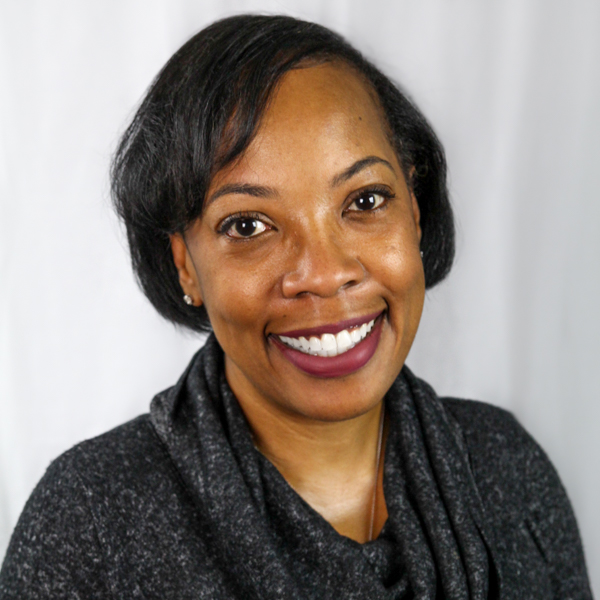 Dazara D. Ware
Senior Project Associate, Policy Research Associates
Dazara D. Ware is Senior Project Associate for Policy Research Associates (PRA) for SAMHSA's SSI/SSDI Outreach, Access and Recovery (SOAR) Technical Assistance Center. Ms. Ware provides technical support to 9 states and serves as the subject matter expert in implementing the SOAR model in criminal justice settings. Prior to joining PRA, she served as the state of Georgia's SOAR Program Coordinator and State Team Lead at the Department of Behavioral Health and Developmental Disabilities (DBHDD). While there, she led a pilot a program to implement SOAR in Georgia's state hospitals, jails and prisons to promote successful transitions to community living. Under her leadership, the Georgia Department of Corrections employed multifunctional officers to assist offenders with Social Security disability applications prior to release and the Georgia DBHDD assigned a benefits specialist to each state hospital. The results include a statewide approval rate of 74 percent on initial applications within an average of 118 days. Her past work as a police officer, prison counselor and program manager for individuals experiencing homelessness and mental illness helped to shape her career path. Ms. Ware also serves as the Administrator of the Online Application System (OAT.) She is responsible for contributing to the revisions of the current system used to track outcomes of SOAR providers across the country and providing technical assistance to its users. Ms. Ware earned her Master's Degree in Counseling from Argosy University and her Bachelor's degree in Criminal Justice from Georgia State University.
$i++ ?>
Frank Webb
Project Manager, Harris County Sheriff's Office
Frank Webb honorably retired from the Houston Police Department (HPD) after 36-years of dedicated service. Frank was the person most responsible for the development and implementation of HPD's Crisis Intervention Team (CIT) program. He has a reputation as a state and national leader in CIT training. Frank was selected by the Law Enforcement Management Institute of Texas (LEMIT) at Sam Houston State University to teach all Texas police chiefs a state-mandated 16-hour CIT class, was selected by the Texas Commission on Law Enforcement as the Discipline Chair of the committee that developed the original 24-hour CIT module for the Basic Peace Officer Curriculum, was the HPD's expert witness regarding mental health, and has presented at state and national conferences, including presenting at three International Association of Chiefs of Police conferences.

Frank currently serves as Project Manager in the Special Projects Unit of the Patrol Bureau in the Harris County Sheriff's Office. He has the following degrees: Associate of Science in Law Enforcement, Bachelor of Science in Technology, and Master of Education.
$i++ ?>
Shannon Magnuson
Research Associate, Justice System Partners
Shannon Magnuson is an Associate with JSP and a doctoral candidate at George Mason University. Her research primarily investigates organizational change and reform efforts inside justice agencies. Ms. Magnuson has over five years of experience providing evidence-informed technical assistance to local, state, and federal justice agencies. She works with agencies on a variety of change efforts, including: identifying evidence-based programs to achieve goals, building organizational capacity for change, developing and facilitating initial and ongoing training for staff, and conducting outcome and process evaluations of change efforts.
$i++ ?>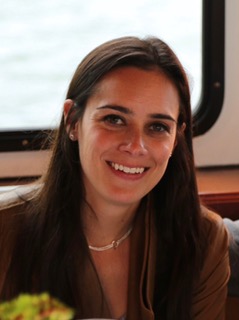 Stephanie Garbo
Judicial Operations Manager, Milwaukee County Combined Courts
Stephanie Garbo has served as the Judicial Operations Manager for Milwaukee County Combined Courts since 2014. In this role, she oversees the adult pretrial supervision and specialty court operations including diversions, deferred prosecutions, and Drug Treatment Court programs, and serves as a liaison between the courts and service providers. Prior to moving to Milwaukee, she worked as the Coordinator of the Charlottesville/Albemarle Virginia Community Criminal Justice Board. She started her career as a Project Associate with the Pretrial Justice Institute. Stephanie earned her master's degree in Justice Studies from the University of New Hampshire.
$i++ ?>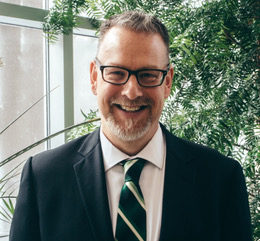 Mike Lappen
Administrator of the Milwaukee County Behavioral Health Division
As the Administrator of the Milwaukee County Behavioral Health Division, Mike Lappen leads a dedicated and diverse team of BHD employees in reform efforts that began nearly a decade ago - the redesign of Milwaukee County's mental health system to become a community-based system of care that is less reliant on psychiatric inpatient admissions and emergency room visits.
Lappen's responsibilities include managing the BHD transition to the new acute psychiatric care hospital being developed by Universal Health Services. He also oversees the redesign of crisis services and expanded community care, and provides division updates to the Milwaukee County Mental Health Board.
As a leader in the behavioral health community, Lappen's goal is to ensure everyone in Milwaukee County has access to high-quality, patient-centered behavioral health services, and that patients are treated with dignity, regardless of the severity of illness or ability to pay. His primary focus is changing the stigma surrounding mental health, and connecting individuals with resources and services that can make a positive and lasting impact on their lives.
Lappen serves on the Wisconsin County Human Service Association Behavioral Health Policy and Advisory Committee, the Wisconsin Council on Mental Health Legislative and Policy Committee, and the Washington Heights Neighborhood Association Board.
He graduated from the University of Wisconsin - Milwaukee with a bachelor of arts in psychology and a master of science in educational rehabilitation counseling. Lappen previously worked as a clinical coordinator for the Wisconsin Correctional Service, and supervisor, manager and eventually director with the Ozaukee County Department of Human Services.
As a "proud Milwaukeean," Lappen takes a special interest in giving back to the city that he grew up in. He places priority on building strong partnerships within the different communities of the city. In his free time, Lappen enjoys listening to and playing music, and spending time outdoors with his wife.
$i++ ?>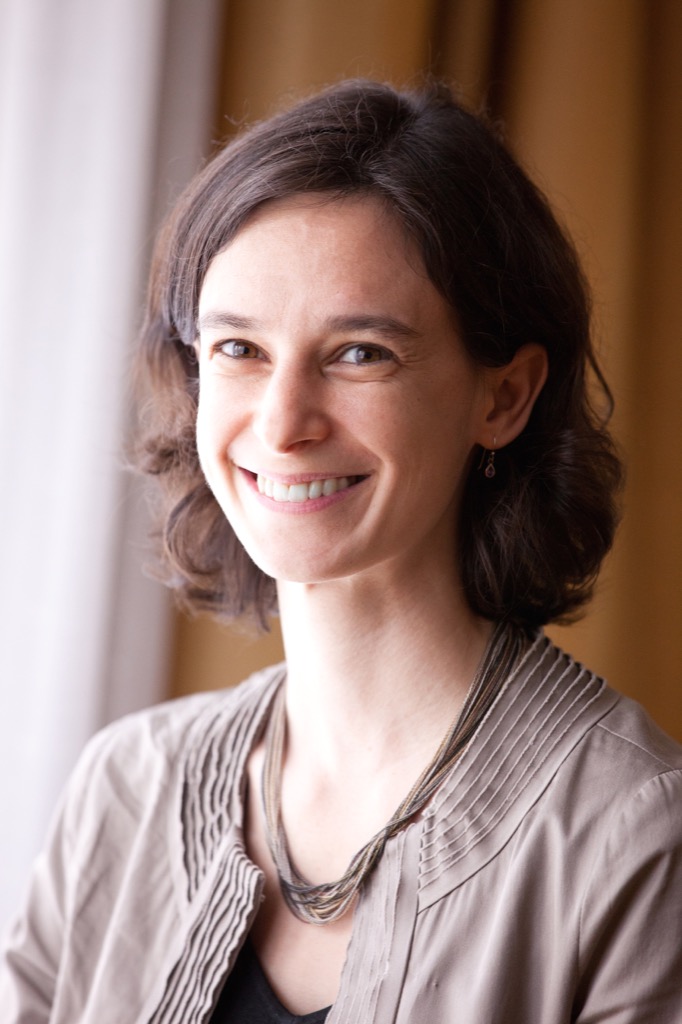 Hallie Fader-Towe
The Council of State Governments Justice Center
Hallie directs Special Projects within the Behavioral Health Division at the Council of State Governments Justice Center. Her current portfolio includes projects focused on behavioral health diversion, competency to stand trial, sustainability, court case flow, and the intersection of criminal justice, behavioral health, and housing, both nationally and within her home state of California. She has provided technical assistance to federal grantees for the Justice and Mental Health Collaboration Program and the Second Chance Act, as well as overseeing projects that advised county justice/mental health task forces based on an in-depth review of local justice and mental health data. Most recently, she has been working with partners in California on the implementation of mental health diversion and the Stepping Up initiative to reduce the number of people with mental illnesses in jail, including developing state-wide resources for sheriffs, behavioral health directors, chief probation officers, courts, and county executives. She has also managed the development of training materials on mental health courts and on judicial responses to the prevalence of individuals with mental illnesses involved with the criminal justice system. She has written on dispute systems design for state trial courts, pretrial responses to those with mental illnesses, court responses to mental illness, behavioral health diversion, information sharing between criminal justice and mental health systems, and mental health court design and implementation. Before joining the CSG Justice Center, she was a management consultant with McKinsey & Company in New York. Hallie received a BA from Brown University and a JD from Harvard Law School. Hallie lives in San Diego.
$i++ ?>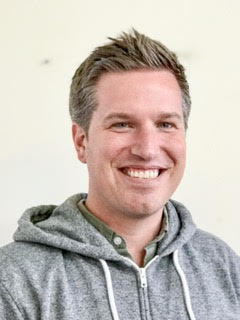 Eric Collins-Dyke
Assistant Administrator of Supportive Housing and Homeless Services, Milwaukee County Housing Division
Eric Collins-Dyke is Assistant Administrator of Supportive Housing and Homeless Services for the Milwaukee County Housing Division. He oversees the Division's homeless outreach efforts, Housing First initiative, Eviction Prevention Program, and HMO Housing Navigation pilots. Collins-Dyke has been with Milwaukee County for six years and prior to that was with the Guest House of Milwaukee. His recent work has focused on local policy changes to increase the use of Housing First principles in relation to homelessness throughout Milwaukee County. Collins-Dyke leads the Milwaukee County Outreach Collaborative, which focuses on decriminalizing homelessness, street outreach coordination, housing justice, and implementing best practices within the local street outreach service provision paradigm. Collins-Dyke holds a BA in Sociology from the University of Wisconsin-Milwaukee, and a Masters in Social Work (MSW) from Loyola University-Chicago.
$i++ ?>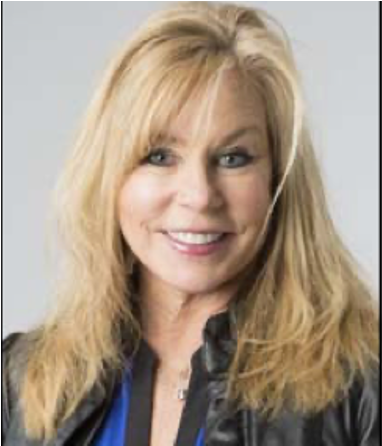 Colleen Clark-Bernhardt
Manager of Policy and Practice Innovation for the Dane County, Wisconsin Board of Supervisors
Colleen Clark-Bernhardt is Manager of Policy and Practice Innovation for the Dane County, Wisconsin Board of Supervisors. In this role, she serves as a catalyst for innovation processes and programs with a focus on racial equity and criminal justice reform. She coordinates the Dane County Criminal Justice Council , as well as its subcommittees. Nationally, she is the Dane County lead for the MacArthur Foundation, Laura and John Arnold Foundation, Access to Justice at Harvard University, Vera Institute of Justice—SAFE Network, and NACO's Data Driven Justice.
Colleen is the past co-leader of the Racial Equity and Social Justice Team (RESJ) within Dane County. Additionally, she served as a liaison to the Government Alliance on Racial Equity (GARE). She has also presented nationally on racial equity in criminal justice and county operations and policies, as well as cross system collaborations and systems change.
$i++ ?>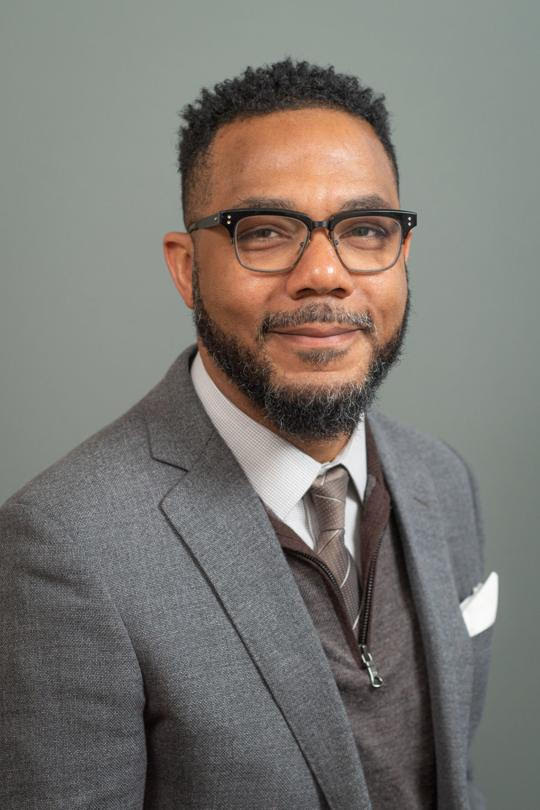 John Major Eason
Associate Professor in the Department of Sociology and Director of the Justice Lab at the University of Wisconsin-Madison
John Major Eason serves as an Associate Professor in the Department of Sociology and Director of the Justice Lab at the University of Wisconsin-Madison. His research links race, health, punishment, and spatial inequality to community processes across urban and rural places. Before receiving his Ph.D. from the University of Chicago, he worked as a church-based community organizer focusing on housing and criminal justice issues and served as a political organizer most notably for then Illinois State Senator Barack Obama. Professor Eason's book with the University of Chicago press entitled "Big House on the Prairie: Rise of the Rural Ghetto and Prison Proliferation" investigates the causes and consequences of US prison building.
$i++ ?>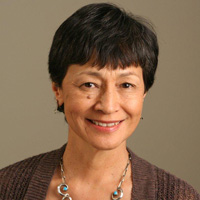 Laurie Garduque
Program Director, Justice Reform, John D. and Catherine T. MacArthur Foundation
Since joining the Foundation in 1991, she has focused on advancing juvenile justice and criminal justice reforms. In this role, she led development of Models for Change, an initiative that worked with government officials, legal advocates, educators, community leaders, and families to make juvenile justice systems more fair, effective, rational, and developmentally appropriate. And more recently, she helped launch the Safety and Justice Challenge which gives support to local leaders from across the country to tackle the misuse and overuse of jails.
She received her bachelor's degree in Psychology and her PhD in Educational Psychology from the University of California at Los Angeles.
$i++ ?>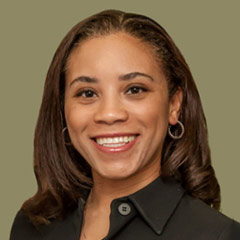 Aisha Edwards
Program Officer, John D. and Catherine T. MacArthur Foundation
Aisha is an integral part of the Criminal Justice team, whose work focuses on reducing over-incarceration and changing the way America thinks about and uses jails.
Before joining the Foundation, Aisha was the Supervising Attorney of Criminal Defense at Cabrini Green Legal Aid, a non-profit organization based in Chicago that provides legal and social work services. Aisha provided direct representation to clients with felony, misdemeanor, and juvenile matters, including delinquency and parole violations. She further supervised criminal defense matters handled by other staff, fellows, volunteers, and law student interns. Additionally, she conducted community outreach and education about the criminal legal system to various audiences throughout Cook County.
Prior to her defense work, Aisha was an Assistant State's Attorney for Cook County, where she gained criminal litigation experience in various assignments, including criminal appeals, felony review, domestic violence, preliminary hearings, and special prosecutions. While there, she was part of an interdisciplinary task force that included prosecutors, legal advocates, and the county clerk's office, whose work created a regular court call for hearing expungement and sealing petitions. The resulting process reduced the county's backlog from four years to three months. Through her years as a criminal litigator, Aisha has conducted hundreds of trials, motions, and hearings and has also argued in front of both the Illinois Appellate and Illinois Supreme Courts.
Prior to practicing law, Aisha worked in various non-profit settings, including policy and advocacy at the Illinois Center for Violence Prevention, Fight Crime: Invest in Kids Illinois, and the CIVITAS Childlaw Center at Loyola.
Aisha is also an adjunct professor at the Loyola Chicago University School of Law, where she teaches a Criminal Law Practicum and also co-leads a workshop about Diversity and Inclusion in the legal field.
Aisha obtained her MBA and undergraduate degree in psychology from the University of Illinois. Aisha received her juris doctor and advocacy certificate from the Loyola University School of Law, where she was the law school's recipient of the President's Medallion; an honor bestowed yearly to a single student that exemplifies the principals of leadership, scholarship, and service.
Aisha has received the Norman C. Amaker Award of Excellence, Advocacy Honors Program Coach of the Year Award, and the BLSA Young Alumni Service Award from the Loyola School of Law. She is a member of the Chicago Bar Association.
$i++ ?>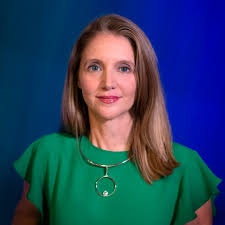 Kristy Danford
Project Director, Charleston County Criminal Justice Coordinating Council
Kristy Pierce Danford, Project Director, Charleston County Criminal Justice Coordinating Council (CJCC), is the first person to hold such a position in Charleston County. As Project Director, she facilitates the CJCC's efforts to improve the effectiveness and efficiency of the county's criminal justice system.
Ms. Danford' s most recent position was Senior Associate at the Crime and Justice Institute (CJI), a nonprofit dedicated to improving the administration of justice throughout the country. Based out of Charleston, Ms. Danford traveled across the country to provide capacity-building technical assistance and training on criminal and juvenile justice topics such as to evidencebased practices (EBP) to reduce recidivism, detention alternatives, pretrial and sentencing policy and practice, legislative reform, organizational development, and systems collaboration.
She also developed a variety of tools and publications for diverse audiences. In addition, Ms. Danford previously served the CT Judicial Branch, Court Support Services Division (CSSD) in a variety of positions. Notably, she implemented initiatives focused on evidence-based policy and practice and continuous quality improvement, including a web-based system to electronically link assessment, supervision, treatment and arrest data to assess effectiveness. Ms. Danford has also served as a probation and parole agent for the State of South Carolina.
Ms. Danford received her Master of Public Administration with a concentration in Urban Affairs from the College of Charleston. She also holds a graduate certificate in Public and Nonprofit administration from the University of Connecticut, and a Bachelor of Science degree from Charleston Southern University.
$i++ ?>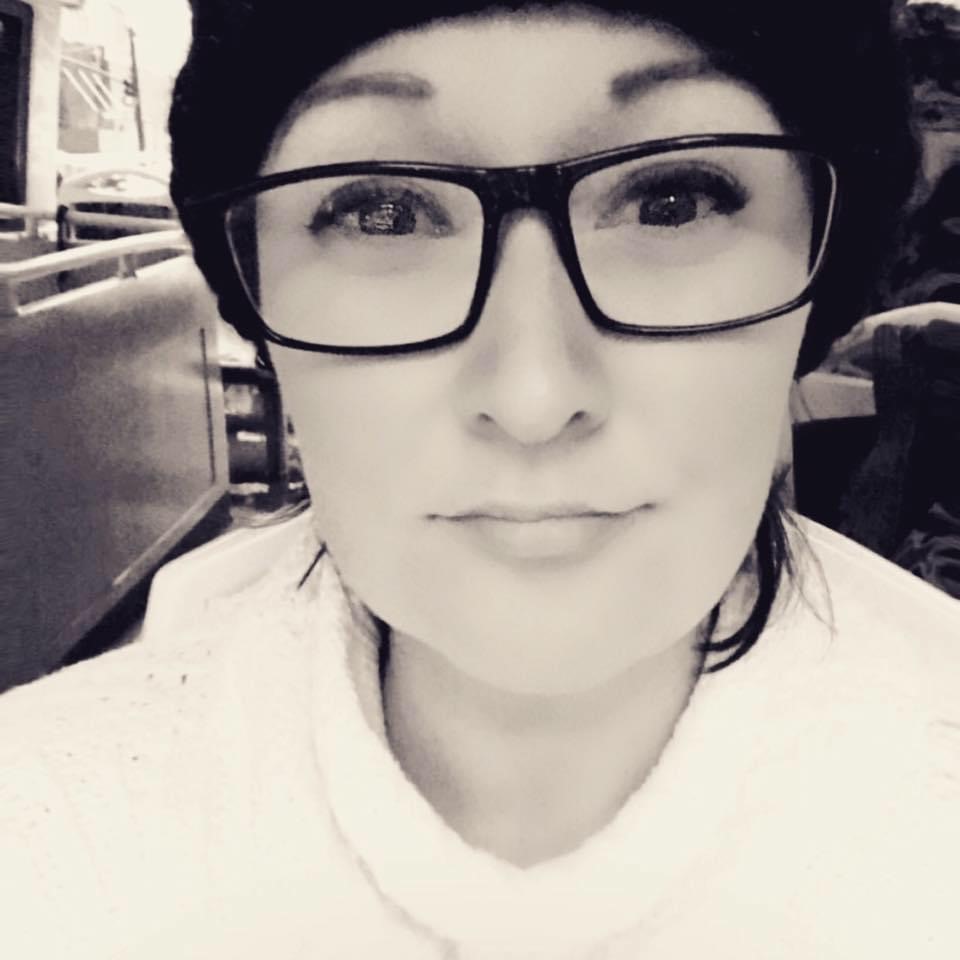 Kate Vesely
Director of Reform Initiatives for Pima County's Criminal Justice Reform Unit
Kate Vesely is passionate about justice system reform, and has dedicated her career to promoting recovery and encouraging public policy reform to save lives while improving community safety. She has a Master's degree in Public Administration from the University of Arizona. Her professional career has specialized in behavioral health and criminal justice, and includes over 11 years as a Facilitator for the Southern Arizona Crisis Intervention Team (CIT) training (a 40-hour training for law enforcement), starting the second jail-based restoration to competency program in Arizona, launching numerous new problem solving court programs, and obtaining almost $3 million in federal funding to launch the Specialty Courts Initiative in Pima County. Kate is currently the Director of Justice Reform Initiatives for Pima County, and oversees the Criminal Justice Reform Unit (which is a recipient of a MacArthur Safety & Justice Challenge grant). Ms. Vesely sits on multiple justice system reform and community commissions, and is a board member for NAMI Southern Arizona.
$i++ ?>
Key:

Complete

Next
Failed

Available

Locked
Day One: Tuesday, June 16
06/16/2020 at 11:00 AM (EDT) | 270 minutes
06/16/2020 at 11:00 AM (EDT) | 270 minutes
Day Two: Wednesday, June 17
06/17/2020 at 11:00 AM (EDT) | 180 minutes
06/17/2020 at 11:00 AM (EDT) | 180 minutes