PRI Town Hall: Corrections Fatigue
Recorded On: 01/29/2021
Please use a current browser like Chrome, Edge, Safari, or Firefox to register and attend the course. Internet Explorer, Netscape, and other older browsers are not supported. Windows 10, or a current version of the MacOS, are the preferred operating systems that will provide the best possible experience.
For about a decade now research evidence has been accumulating about the hazardous effects of correctional work in relation to staff's mental and physical health, and their functioning in their professional and personal lives.

This Town Hall discussion addresses how correctional occupational stressors impact the staff, and indirectly, the staff's family members, as well as the offenders the staff manage.

Approaches will be discussed to counter negative effects of the job—Corrections Fatigue—and to promote staff and agency health, wellness, and fulfillment.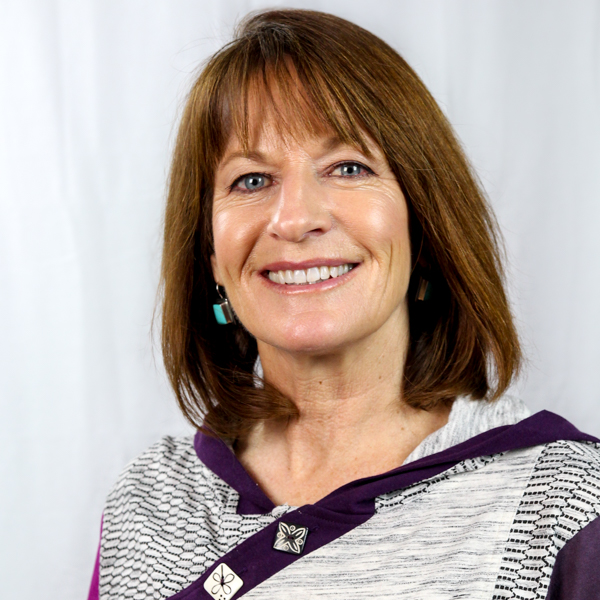 Regina "Regi" Huerter
Senior Project Associate, Policy Research, Inc.
Regina "Regi" Huerter joined Policy Research Associates, Inc. in 2017 as Senior Project Associate to provide training and technical assistance to counties engaged in the MacArthur Safety and Justice Challenge and in particular, those addressing the intersection of behavioral health and justice. In addition, her skills and experience are used by the PRA SAMHSA GAINS Center and other PRA staff working on broader behavioral health issues.
Prior to joining PRA, she was the Executive Director of the Denver Office of Behavioral Health Strategies and Crime Prevention and Control Commission. Regina was raised in Greeley, Colorado where she began her work with youth in 1978 as a counselor in residential facilities and youth mentoring. In 1982 she moved to Denver to work for Metro Denver Partners, a mentoring organization; in 1991, she was instrumental in creating the Gang Rescue and Support Program known as GRASP. She joined the Denver District Attorney's Office in 1993, where she created and ran the Juvenile Diversion Program. After more than a decade at the DA office, she left to be the CEO for Urban Peak, a young adult homeless housing and intervention program. She was called back the City in 2005 to start up the Crime Prevention and Control Commission, which is now under the Office of Behavioral Health Strategies which she helped set up and began overseeing in July, 2015. Her work for the City and County of Denver resulted in youth and adult justice reform across the system.
Ms. Huerter holds a Bachelor's degree in Psychology from the University of Northern Colorado and a Master's degree in Counseling from the University of Colorado. Regina is known nationally for her expertise in creating justice-system change, in particular behavioral health and trauma informed practices, and for her work with gangs and youth subcultures. Regina was adjunct faculty for Metropolitan State University of Denver, and served on Colorado's Criminal and Juvenile Justice Commission and the Governor's Behavior Health Transformation Council. She is currently a founding board member for Caring For Denver Foundation. Regina is the recipient of several awards, including those she is most proud of -- the 9 News "9 Who Care" and 2008 NAMI Colorado "Heroes in the Fight" -- for advocacy and creating changes in the mental health/criminal justice system.
$i++ ?>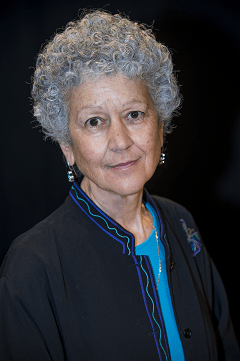 Caterina Spinaris, Ph.D., LPC
Executive Director, Desert Waters Correctional Outreach
Caterina Spinaris, Ph.D., LPC, is a licensed professional counselor in the State of Colorado with 33 years of clinical experience. She holds M.Sc. and Ph.D. degrees in Psychology from the University of Calgary, Canada, and an M.A. in Counseling Psychology from Lesley University. She is the founding director of Desert Waters Correctional Outreach, a Colorado-based 501(c)(3) non-profit corporation established in 2003 with the mission to promote the occupational, personal and family well-being of the corrections workforce through the provision of evidence-informed resources, solutions, and support. Caterina's passion is designing evidence-informed educational wellness materials for corrections agencies. She has also treated corrections professionals and family members; conducted research on corrections occupational health; and oversaw the crisis hotline, the Corrections Ventline. Her research interests include resilience, post-traumatic stress disorder, and Corrections Fatigue—a term she coined in 2000, which denotes the cumulative negative effects of operational, organizational, and traumatic stressors associated with corrections work. Caterina authored the book, "Staying Well: Strategies for Corrections Staff," and co-authored the e-book, "Processing Corrections Work: A Workbook to Combat Corrections Fatigue and Increase Corrections Fulfillment." She is the editor of the book series, "Passing It Along: Wisdom from Corrections Staff," and of Desert Waters' monthly e-zine, the Correctional Oasis. In 2014, she received the Harry Tinsley Award from the Colorado Criminal Justice Association for outstanding achievement in the field of criminal justice, and in 2016, the International Association of Correctional Training Personnel selected Caterina's course "From Corrections Fatigue to Fulfillment" for its Commercial Product award of excellence.
$i++ ?>

Tony Gonzales III
Tony Gonzales started his career in 1995 at Corcoran State Prison of the California Department of Corrections. He worked as a Correctional Officer for 11 years, and was promoted to Correctional Sergeant in 2006. In 2014, Tony accepted a special assignment as a Background for the California Department of Corrections and Rehabilitation (CDCR). In 2016, Tony was promoted to Correctional Lieutenant at the California Substance Abuse Treatment Facility and State Prison at Corcoran (CSATF/SP), and in May 2020 Tony promoted to Correctional Captain at CSATF/SP.
$i++ ?>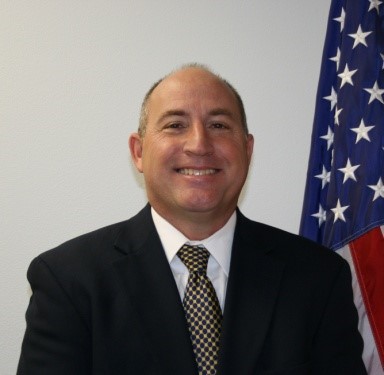 Brent Parker
Training Manager, Desert Waters Correctional Outreach
Brent Parker has a Bachelor's Degree in Criminal Justice Administration from Illinois State University. He retired from the Colorado Department of Corrections, after 30 years of service, where he moved through the ranks from Correctional Officer to Director of Training. He taught criminal justice classes at the Pueblo Community College, and served NIC as a Regional Trainer, and ACA as a local chapter board member, national presenter, committee member and standard's delegate. After retiring from the CDOC, Brent served locally at the Fremont County Sheriff's Office, where he developed training programs and worked with probation and local specialty courts. Brent has devoted his working life to the success and safety of both staff and offenders. He continues to promote corrections employees' well-being as the Director of Training for Desert Waters Correctional Outreach. He has been involved in corrections at all levels and understands from first-hand experience the challenges faced by correctional staff and administrators.
$i++ ?>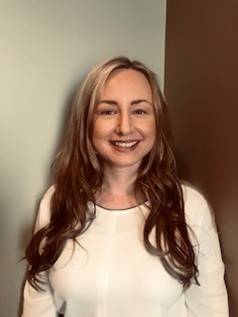 Michelle Staley
Correctional Treatment Board Coordinator, Colorado State Court Administrator's Office
Michelle holds a degree in Behavioral Science and is a Certified Addiction Counselor III. She spent 12 years serving as a Probation Officer to both juvenile and adult populations. She worked primarily with mental health and co-occurring caseloads. While working in probation she became a licensed instructor for Corrections Fatigue. She then transitioned to the Colorado State Mental Health Hospital at Fort Logan as a Counselor for co-occurring patients. Her experience includes implementation of evidence-based practices, multi-disciplinary collaboration, specialized programs and grant coordination.
$i++ ?>

Lisa Williams
Major, Illinois Department of Corrections, Hill Correctional Center
Lisa began her career with the Illinois Department of Corrections in 1999 as Correctional Officer in Training (COT), followed by working the 2nd shift for most of her career. In 2014 she was promoted to a Lieutenant and in 2019 was promoted to a Correctional Major, Shift Supervisor at Hill Correctional Center. As a CF2F facilitator she is able to understand the greater impact of correctional fatigue across systems and institutions, especially during times of added stress during COVID-19. Ms. Williams is newly married and the mother of 7, and grandmother to two grandchildren.
$i++ ?>
Components visible upon registration.