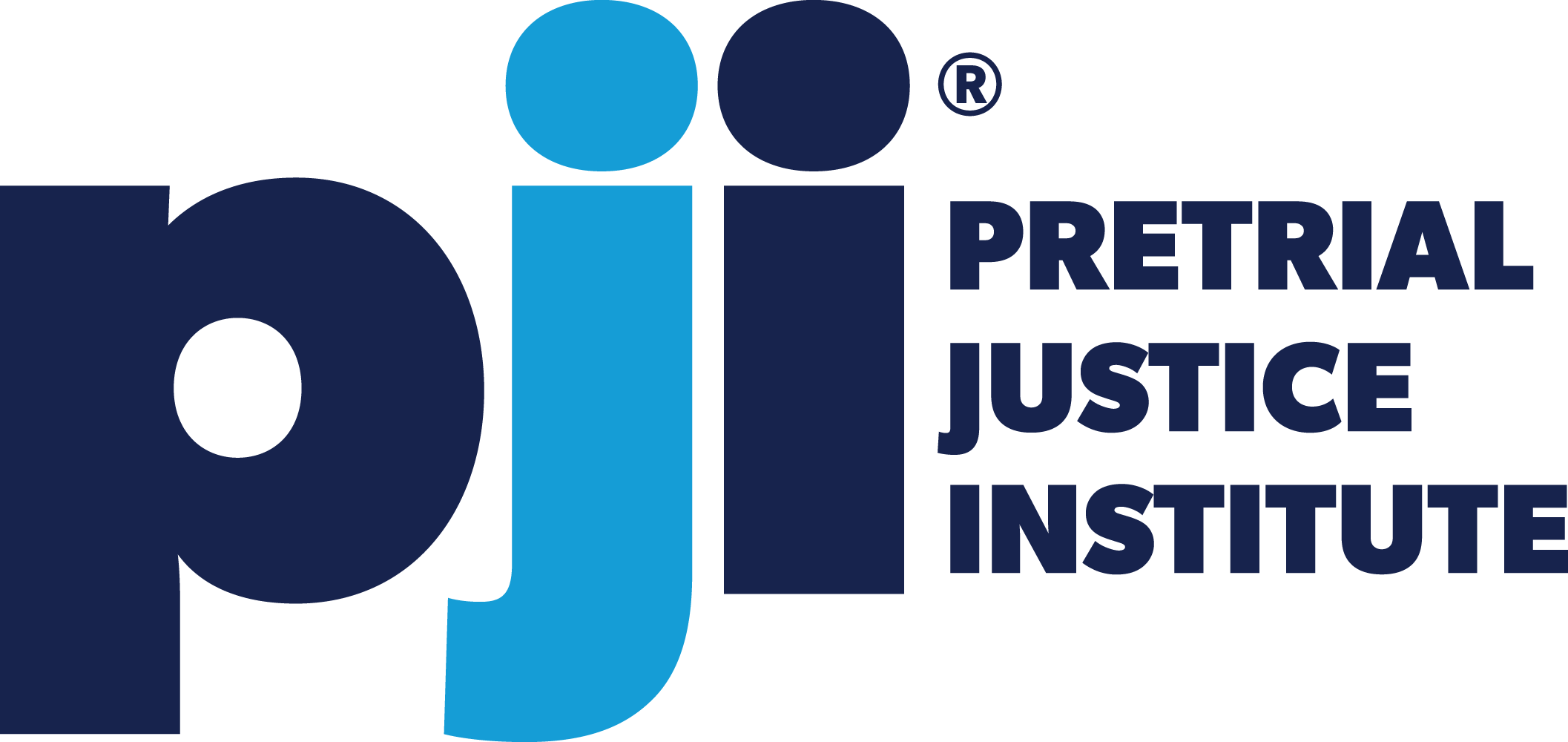 Pretrial 101 (2 half-day sessions)
Pretrial 101 is an intensive, six-hour training on pretrial law, research, policy, and practice. Participants will have the opportunity to explore key concepts, engage in discussions with colleagues from around the country, assess the functioning of their current systems, and leave with concrete ideas for next steps. If you are new to this issue or want to brush up on the fundamentals, this training is for you.
Session One: June 17, 2019 - 1 to 4 p.m. ET.
Session Two: June 19, 2019 - 1 to 4 p.m. ET.
Key:

Complete

Next
Failed

Available

Locked
Meghan Guevara (Moderator)
Vice President, Innovation & Impact
As the vice president of innovation and impact, Meghan Guevara leads PJI's learning communities and technical assistance efforts. She has spent nearly 20 years providing training and professional development to criminal justice and human services professionals who seek to advance their work using the latest research and to improve outcomes for individuals and communities. For the past decade, Meghan has focused on local- and state-level systems change and has also worked extensively at the county level to build collaborative, data-driven justice systems. Meghan began her career as a health educator working with youth in the juvenile justice and child welfare systems. She received a Master of Public Health degree in social and behavioral sciences from Boston University.
$i++ ?>
Sue Ferrere (Moderator)
Director of Impact
Contact: sue@pretrial.org
Sue Ferrere lives and works in Evergreen, Colo. As the technical assistance manager, Sue helps communities improve the outcomes and fairness of their pretrial justice systems. Before joining PJI, Sue was a criminal justice planner in Jefferson County, Colo., and was instrumental in developing the Colorado Improving Supervised Pretrial Release project, a 10-county effort that was the predecessor of the CPAT (Colorado Pretrial Assessment Tool). Sue, who also specializes in developing coordinated justice system responses to individuals with behavioral health challenges, helped start the Jefferson County Recovery Court. In a previous life, Sue was a renewable energy scientist at the National Renewable Energy Laboratory in Golden, Colo. Sue especially enjoys the fusion of law and science necessary to transform our pretrial justice system.
$i++ ?>
John Clark (Moderator)
Senior Manager, Technical Assistance
Contact: john@pretrial.org
John Clark is a Senior Manager for Technical Assistance at the Pretrial Justice Institute (PJI). In over thirty years at PJI, John has provided technical assistance to thousands of entities around the country on implementing evidence-based pretrial justice practices. He has authored numerous articles relating to pretrial justice in such publications as: the American Bar Association's The Improvement of the Administration of Justiceseries; The Encyclopedia of Criminology and Criminal Justice;the Journal of Court Innovation; and Judicature. He began his career in the pretrial justice field in the 1970s as a pretrial services officer in the District of Columbia. He has a Master's Degree in the Administration of Justice from American University. He is the recipient of the Ennis J. Olgiati Award from the National Association of Pretrial Services Agencies for lifetime commitment to pretrial justice.
$i++ ?>
Toni Shoola (Moderator)
Community Manager
Contact: toni@pretrial.org
In her role as an associate with PJI, Toni Shoola focuses on community engagement and provides technical assistance and training to entities around the country on implementing evidence-based pretrial justice practices. Toni began her nonprofit career by providing direct service to low- income individuals in her community. Most recently, she assisted hundreds of nonprofit organizations in capacity building, professional development, and program evaluation through technical assistance, workshops and additional resources.

$i++ ?>
Cabell Cropper
Consultant
Contact: cabell@pretrail.org
Cabell Cropper is a state policy consultant to the Pretrial Justice Institute. He was executive director of the National Criminal Justice Association from 1996-2016 where he managed all association activities and represented state officials responsible for managing programs and resources for criminal justice. Prior to joining NCJA, Mr. Cropper was the Director of Management and Administration at the American Prosecutors Research Institute, the training and technical assistance affiliate of the National District Attorneys Association. He started his criminal justice career as a probation officer for Denver District Court; administered state probation programs for the Colorado Judicial Department, and was a probation program consultant for the New York Stated Department of Probation. Mr. Cropper is bilingual and lives in Costa Rica where he volunteers with a community-based organization for the purpose of improving the quality of life in Puntarenas, Costa Rica.
$i++ ?>