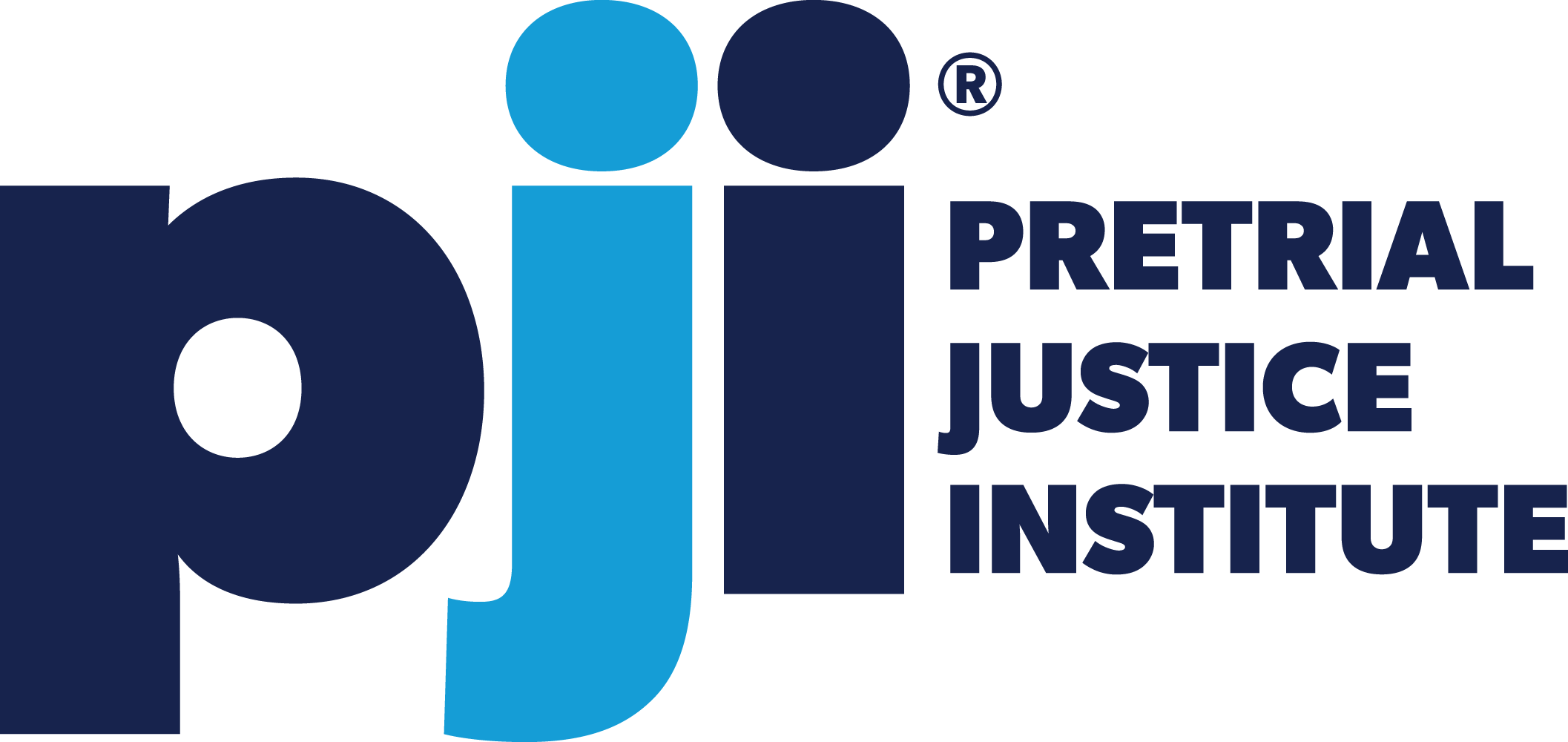 Policing Black Bodies (Part 4): Gender-Based Violence and Pretrial Justice
Recorded On: 08/19/2020
Please use a current browser like Chrome, Edge, Safari, or Firefox to register and attend the course. ()Internet Explorer, Netscape, and other older browsers are not supported.) Windows 10, or a current version of the MacOS, are the preferred operating systems that will provide the best possible experience.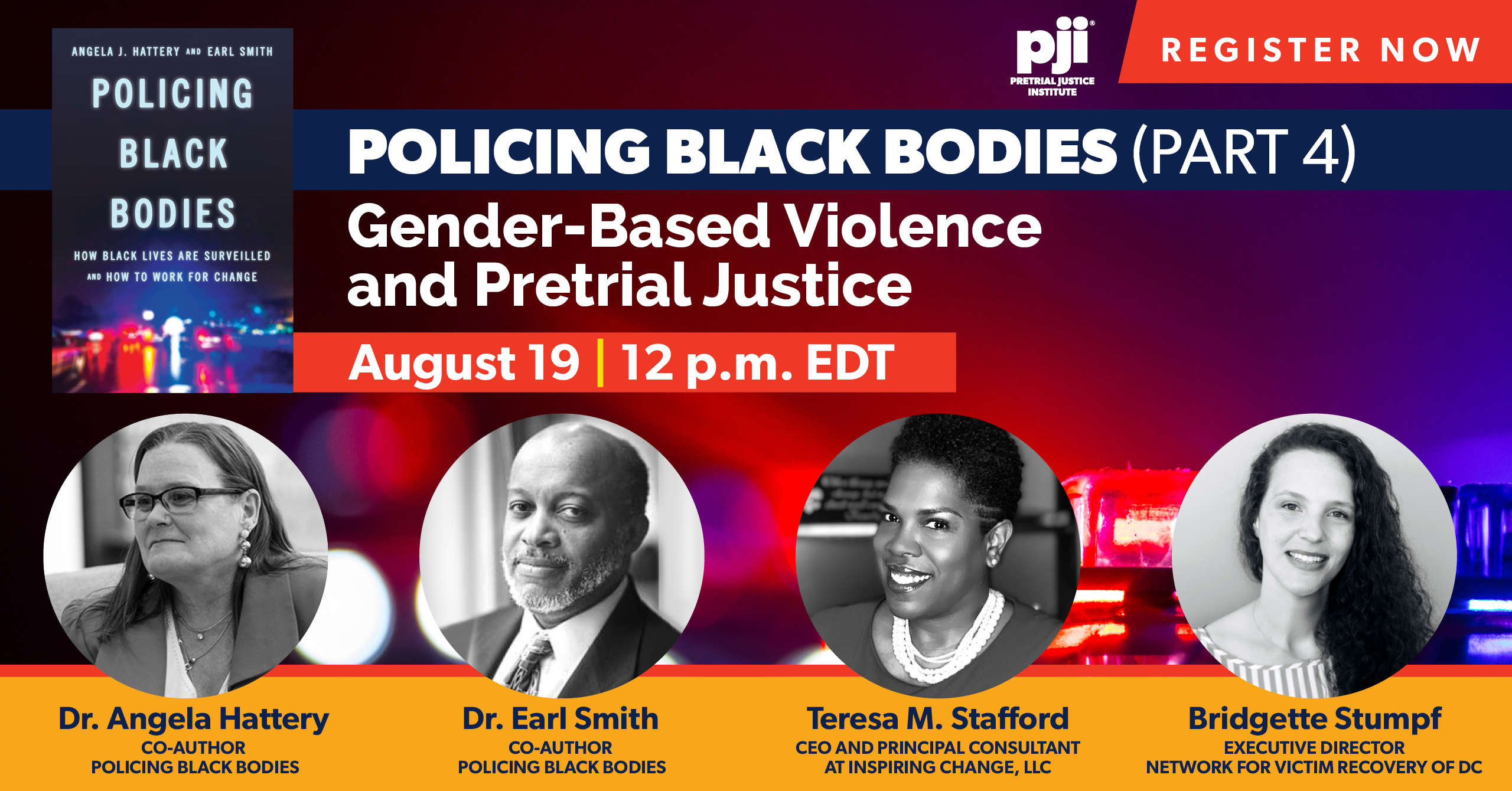 How do we honor the presumption of innocence while dealing with violence between people? Harm between people is the "property" of the state — they bring the charges, decide the fate, and issue the punishment. Over the decades, a focus on victims' rights — particularly around victims of intimate partner violence — has meant harsher laws with harsher punishment, rather than a centering of accountability inside those relationships and to provide what's needed to restore people.

In this next edition of Policing Black Bodies, we'll talk about interpersonal violence in the context of pretrial justice. In addition to Drs. Hattery and Smith, we will be joined by special guests who will help us rethink the causes of interpersonal violence, our status quo solutions, how to balance the accused's liberty and the harmed person's right to be free from fear.
This Zoom event is FREE and open to ALL, but registration is required. (Please sign up for a complimentary University of Pretrial account to participate.)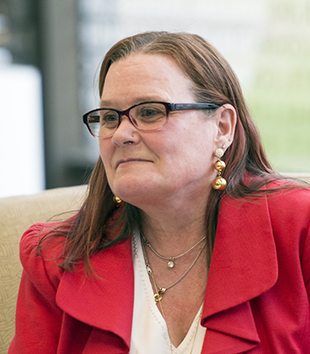 Dr. Angela Hattery
Author, Policing Black Bodies
Angela J. Hattery is a professor and director of the Women and Gender Studies Program at George Mason University. She earned her BA in sociology and anthropology from Carleton College and her MS and PhD in sociology from the University of Wisconsin-Madison. Her teaching and research focus on all forms of inequality including racism, classism, and sexism. She is the author of 11 books, including her most recent book, Gender, Power and Violence: Responding to Intimate Partner Violence in Society Today (2019) which followed on the heels of Policing Black Bodies: How Black Lives are Surveilled and How to Work for Change (2018) as well as dozens of book chapters and peer reviewed articles. She has written several books on the impact of social inequality on Black families and she has been researching and teaching about violence against women for more than 20 years. She has produced numerous articles on sexual abuse and domestic violence, as well as three books on these topics, including: The Social Dynamics of Family Violence, which was published in a second edition in 2016 and Intimate Partner Violence, which was published in 2008. On a regular basis, she is asked to comment on stories about violence against women for the Washington Post, USA Today, New York Times, and other outlets. She serves as a consultant to agencies that seek to combat violence against women and she regularly appears as an expert on these issues with major US TV and radio news media. From 2014-2019 she served on SWS Council of SWS, first as Secretary and then as Treasurer. She teaches classes on feminist research methods, social stratification, African American families, and family violence.
$i++ ?>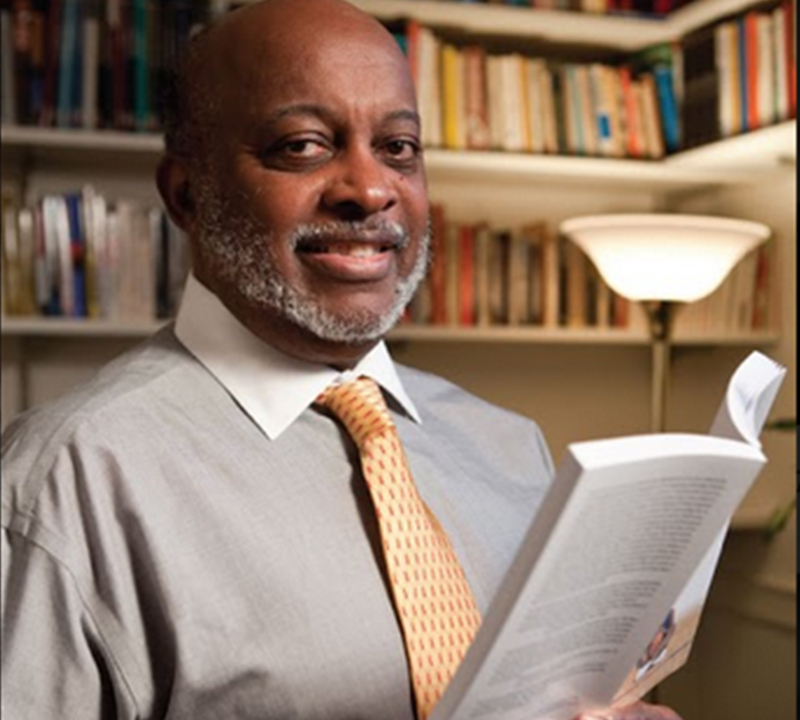 Dr. Earl Smith
Author, Policing Black Bodies
Earl Smith, PhD is Emeritus Professor of Sociology and the Rubin Distinguished Professor of American Ethnic Studies at Wake Forest University. He is the Director of the Wake Forest University American Ethnic Studies Program. Professor Smith has numerous publications (books, articles, book chapters etc.) in the area of professions, social stratification, family, urban sociology, and has published extensively in the area of the sociology of sport. His sport-focused books are: Sociology of Sport and Social Theory (2010) and Race, Sport and the American Dream (3rd edition 2014). He has also published: African American Families: Myths and Realities (2nd ed., 2014), The Social Dynamics of Family Violence (3rd ed., 2020), Prisoner Reentry and Social Capital (2010), Interracial Intimacies (2009); Interracial Relationships (2009); African American Families (2007). His most recent books are: Policing Black Bodies: How Black Lives Are Surveilled and How to Work for Change (2018) and Gender, Power, and Violence: Responding to Sexual and Intimate Partner Violence in Society Today (2019). He is currently finishing a book based on ethnographic research in a state prison system interviewing COs and inmates (2020). He received his M.A. and PhD from the University of Connecticut at Storrs.
$i++ ?>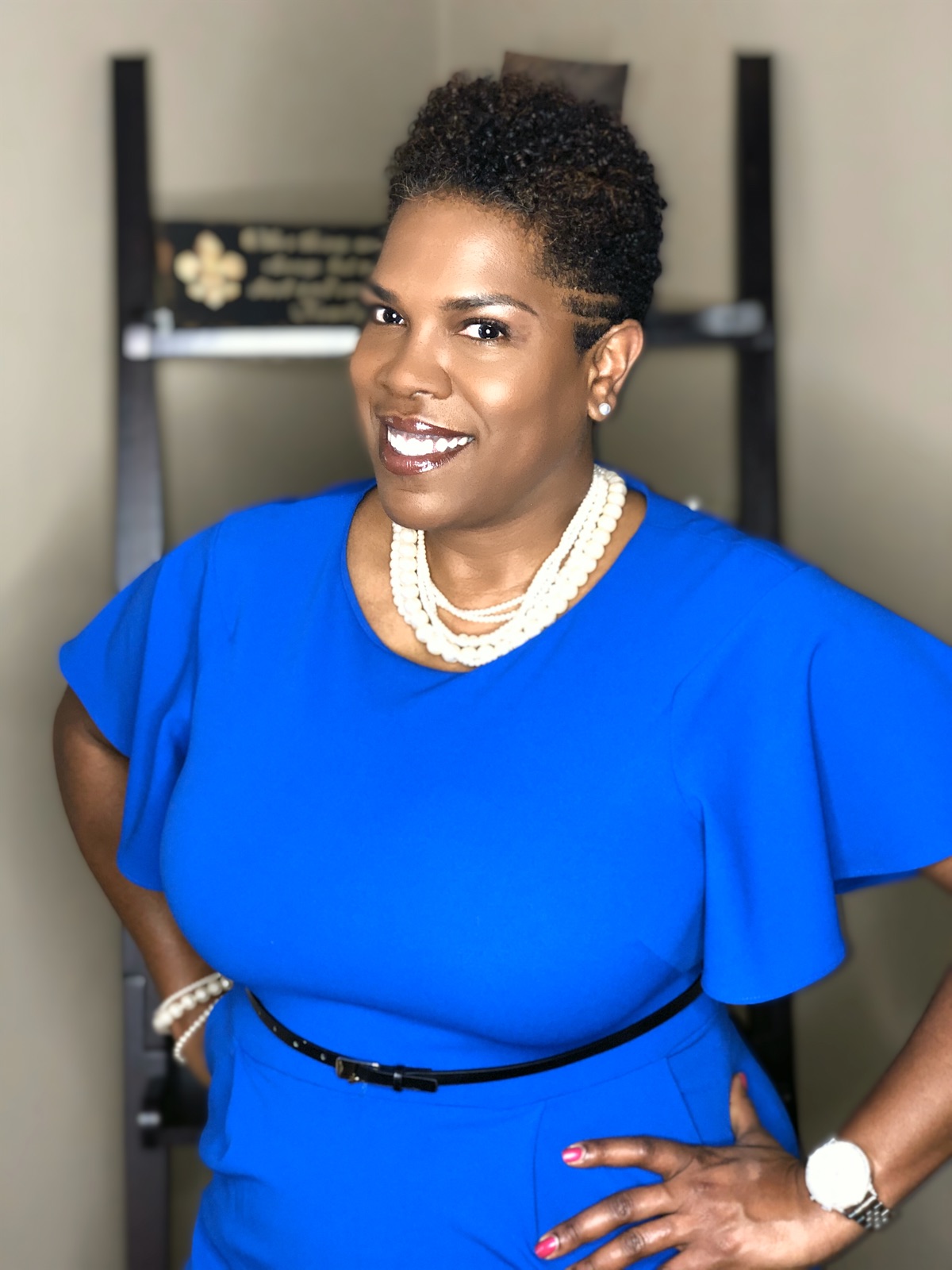 Teresa M. Stafford
CEO and Principal Consultant at Inspiring Change, LLC
Teresa M. Stafford is the CEO and Principal Consultant at Inspiring Change, LLC where she is dedicated to shifting thoughts through transformative conversations that inspire individuals and organizations to change. Teresa is an Executive Coach specializing in diversity, equity, and inclusion. Teresa expertly create safe spaces that encourage individuals to lean into discomfort and seek self-awareness. Teresa is a nationally sought out speaker and trainer. She is a contract consultant with International Association of Chief of Police and RTI International.
Teresa also serves at the Chief Advocacy Officer at Cleveland Rape Crisis Center, the largest independent rape crisis center in the nation. The Center is a non-profit organization that leverages 70 plus employees. Its mission is to support survivors of rape and sexual abuse, promote healing and prevention and advocate for social change in our community.

Teresa has over 25 years of experience providing direct service to both offenders and victims of crime, with a specialization in sexual violence, domestic violence and families of homicide victims. As Chief Advocacy Officer, Teresa advocates for system change needed to create a climate that is trauma informed for all survivors. She provides support, consultation and training to staff and the community at large both locally and nationally. She provides expertise and consultation to communities developing their Sexual Assault Response Teams (SART), training to law enforcement agencies regarding the dynamics of sexual violence, human trafficking, intimate partner violence and working with sexual assault survivors. Teresa specializes in working with faith-based communities, multi-disciplinary teams and systems to enhance their ability to respond to all in a trauma informed manner. She is a social justice activist who is committed to eliminating factors that marginalize survivors and increase their ability to access services.
In addition to her current role, Teresa is the Lake County SART Coordinator, a member of the Ohio Attorney General's SART Training Team, advisory board member for Safe Harbor Docket, Cuyahoga County Untested Sexual Assault Kit Taskforce member, and former Board President for Ohio Alliance to End Sexual Violence.
$i++ ?>
Bridgette Stumpf
Executive Director of Network for Victim Recovery of DC
Bridgette Stumpf, Esq. is the Executive Director of Network for Victim Recovery of DC (NVRDC), a position she has held since co-founding the organization in May 2012. As part of this role, Bridgette developed the Legal Services and Pro Bono Programs at NVRDC, which offer assistance to victims of all crime types in asserting their rights throughout the criminal justice process, civil legal assistance to survivors of sexual assault, intimate partner violence, and stalking in DC Superior Court, and representation to college campus survivors through administrative judicial hearings, appeals, and formal complaints to the Department of Education's Office for Civil Rights for Title IX violations. For over a decade, Bridgette has spent her legal career advocating to ensure those impacted by crime are afforded meaningful rights and access to supportive services to mitigate the negative effects of trauma post-victimization.
During her time at NVRDC, Bridgette has led local and national policy efforts to advance the rights of survivors—providing expertise to members of the U.S. Congress to increase the transparency of sexual assault prosecutions and enhance the rights of crime victims and offering legal testimony and analysis to the DC Council on multiple pieces of legislation impacting the rights of survivors locally. As one of the few victims' rights experts in the country, Bridgette is frequently called to participate in local and national policy conversations around victims' issues. In 2014, Bridgette served on the Department of Education's Negotiated Rule-making Committee to address Clery Act amendments under Campus SaVE through the Violence Against Women Act (VAWA). In 2013, she served on an advisory panel hosted by the Financial Crimes Resource Center to create "Assisting Victims of Financial Crimes," a manual for victim service providers. She pushed for the passage of ground-breaking legislation for survivors of sexual assault in DC under the Sexual Assault Victims Rights Amendment Act of 2014. In 2015, Bridgette provided consultation to the Office of the Federal Ombudsman for Victims of Crime for the Department of Justice Canada. In 2010, she served as a panelist at the National Day of Remembrance for Homicide Victims Forum. Additionally, Bridgette has served as a national expert in crime victims' issues at conferences including those hosted by the National Center for Victims of Crime (NCVC), the National Crime Victims' Law Institute's (NCVLI), the American Society on Aging (ASA), National Organization for Victim Assistance (NOVA), End Violence Against Women International (EVAWI), and other leading victims' rights and services organizations.
Bridgette has a distinguished track record working across a broad spectrum of issues impacting survivors and was recognized for her work in non-profit service and was honored in 2014 by the Women's Information Network (WIN) Young Women Achievement Award (YWA) for her efforts in non-profit advocacy and the 2019 Center for Nonprofit Advancement with the Excellence in Chief Executive Leadership (EXCEL) Award, which recognizes and spotlights outstanding chief executives among nonprofits in the region in the areas of innovation, motivation, community building, ethical integrity and strategic leadership. Under her direction, NVRDC's legal team was recognized in 2015 by NCVLI's Legal Advocacy Award—recognizing crime victims' rights attorneys who have dedicated and committed their time to representing victims of crime in the criminal justice system and the 2019 American Bar Association Criminal Justice Section Frank Carrington Crime Victim Attorney Award, recognizing attorneys or legal service providers and organizations who have directly represented specific victims in criminal, juvenile, or appellate courts and who have worked to promote or implement policies to improve the treatment of crime victims in the criminal justice system.
Bridgette has worked as a consultant to inform the work of the Mass Violence and Victimization Resource Center building best practices in responses to incidents of mass violence and domestic terrorism and as a consultant for the national non-profit, I Have The Right To, aiming to eliminate sexual violence and its consequences in private high schools and boarding schools. As a certified Police Instructor, Bridgette has trained at several Maryland academy and the Metropolitan Police Department of the District of Columbia in-service trainings on topics such as Trauma Responses, Instructor Liability, Victims' Rights, Elder Abuse, Sexual Assault on Campuses, and Domestic Violence Awareness. Bridgette is currently an adjunct professor at the University of Maryland University College, where she teaches the Study of Victimology.
Bridgette is licensed to practice law in Maryland (active) and the District of Columbia (active).
$i++ ?>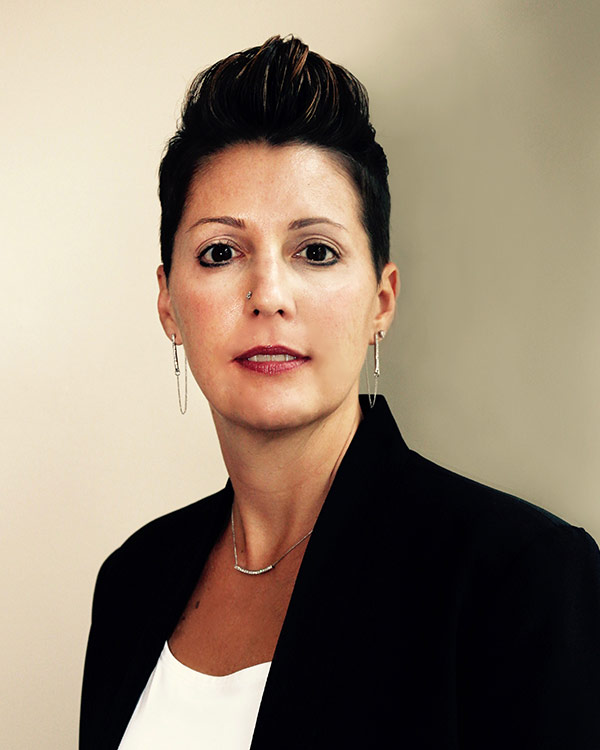 Cherise Fanno Burdeen
Executive Partner, Pretrial Justice Institute
Cherise Fanno Burdeenhas spent more than 20 years working to improve public safety policies and practices across the country. After earning a bachelor's in public administration from Miami University (Ohio) and a master's in criminal justice from Indiana University, she began her career with the DOJ's National Institute of Justice. After fieldwork that included time with the Safer Foundation in Chicago and post-9/11 federal service with the Department of Homeland Security, Cherise joined PJI.
Since 2006, Cherise has developed innovative strategies to raise awareness of pretrial justice issues, amassed a broad constituency of criminal justice stakeholder groups, provided technical assistance and training on policy reforms, and engaged in communications and media efforts. She has extensive experience with strategic planning, initiative management, and change efforts across the criminal justice system. She serves as an issue expert for legal and correctional professionals, national and community advocates, the media, influencers, and artists.
$i++ ?>
Key:

Complete

Next
Failed

Available

Locked
Policing Black Bodies (Part 4): Gender-Based Violence and Pretrial Justice
08/19/2020 at 12:00 PM (EDT) | 90 minutes
08/19/2020 at 12:00 PM (EDT) | 90 minutes