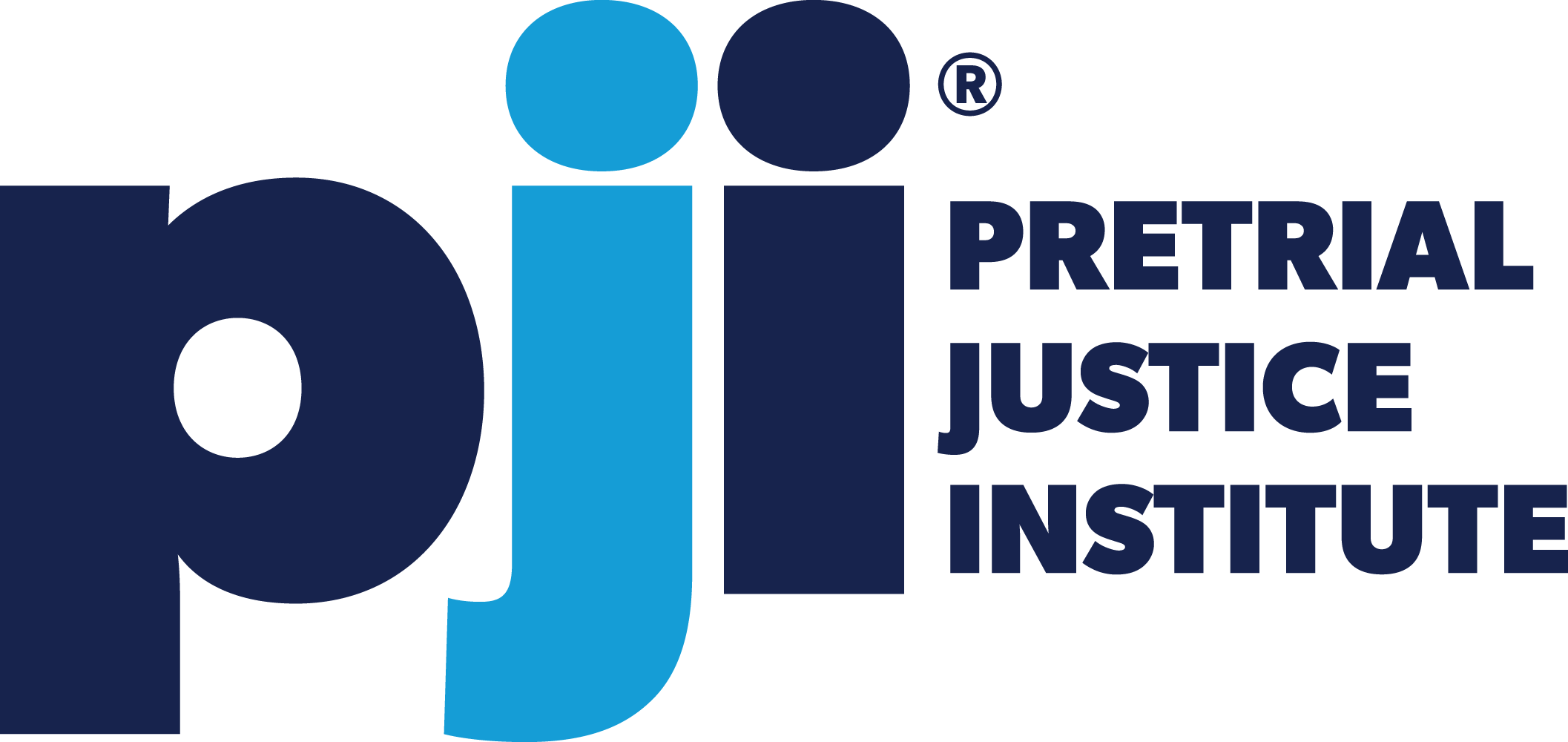 Fundamentals Of Pretrial Justice: One-day Workshop (Nov 16, 2021)
Please use a current browser like Chrome, Edge, Safari, or Firefox to register and attend the course. Internet Explorer, Netscape, and other older browsers are not supported. Windows 10, or a current version of the MacOS, are the preferred operating systems that will provide the best possible experience.

Tuesday, Nov 16, 2021
11 a.m. to 5 p.m. ET

This intermediate, one-day workshop provides a high-level overview of pretrial legal foundations and best practices through a racial equity lens — for people in a hurry! Great for busy justice system professionals, government and nonprofit leaders (and their staff), community advocates and anyone who influences pretrial policies and practices.
By the end of the workshop, you will be able to:
● Describe the legal requirements and foundational research of pretrial justice
● Analyze strategies to maximize pretrial liberty, equity, safety, and court appearance
● Assess local pretrial systems and their alignment with the law and research, including a focus on equitable practices and outcomes
● Begin to identify next steps for pretrial system improvement in your own work
In addition to the five-hour course, participants will have access to reading materials and resources through the University of Pretrial.
Course Fee: $125
Got questions? Email Wendy Blackwell at blackwell@pretrial.org.
Tenille Patterson
Executive Partner, Pretrial Justice Institute
As the vice president of mission support services, Tenille Patterson is responsible for and oversees the activities and processes that provide core mission support to PJI. Tenille's accounting career began 16 years ago when she worked as an auditor for the global professional services firm PwC. To align her professional aspirations with her spirit of advocacy and social justice, Tenille transitioned into the nonprofit field, working with and for organizations serving the most underserved and disenfranchised.
In her most recent nonprofit leadership experience, Tenille served as chief operating officer of the Center for Urban Families, a human services organization dedicated to supporting fathers and families suffering from the effects of systemic and institutional inequality. Tenille has a bachelor of science degree in accounting from Morgan State University and is a certified public accountant.
$i++ ?>
Wendy Blackwell Fortune
Senior Associate, Pretrial Justice Institute
Wendy Blackwell Fortune has joined PJI as a Senior Associate, where she will lead PJI's portfolio of interactive learning events. Prior to joining PJI, Wendy was the Director of the Practitioner's Leadership Institute at the Center for Urban Families (CFUF), where she developed capacity-building relationships and collaborations with individuals and community. Previously, Wendy served as the Executive Director of the National Children's Museum, where she began as the Director of Education. During her decade of service, she grew the education and programs departments, developed education initiatives, and shaped the Center for Learning and Innovation. Wendy championed community collaborations that produced replication-model child and caregiver learning together programs.
Wendy enjoys the intersection of family, literacy, and art and shared her passion at CFUF with the Family Reading Circle and other two-generation efforts. Wendy's museum-school collaboration won a Promising Practice recognition from the Association of Children's Museum for her work at Port Discovery Children's Museum. She and her staff were honored with the Judith P. Hoyer Award for Outstanding Service to Children by the Prince Georges County Early Childhood Interagency. She is also an award-winning teacher. Wendy and her eighth grade students received the Daily Point of Light of the Nation from President George H. Bush at the U.S. White House.
Wendy is a mother of two who enjoys being a textile artist and leading programs with children in her spare time. She is a 2016 BaltimoreCorp Elevation Award winner for her ART POWER project where she offers art activities to children ages 5-12 in West Baltimore.
$i++ ?>