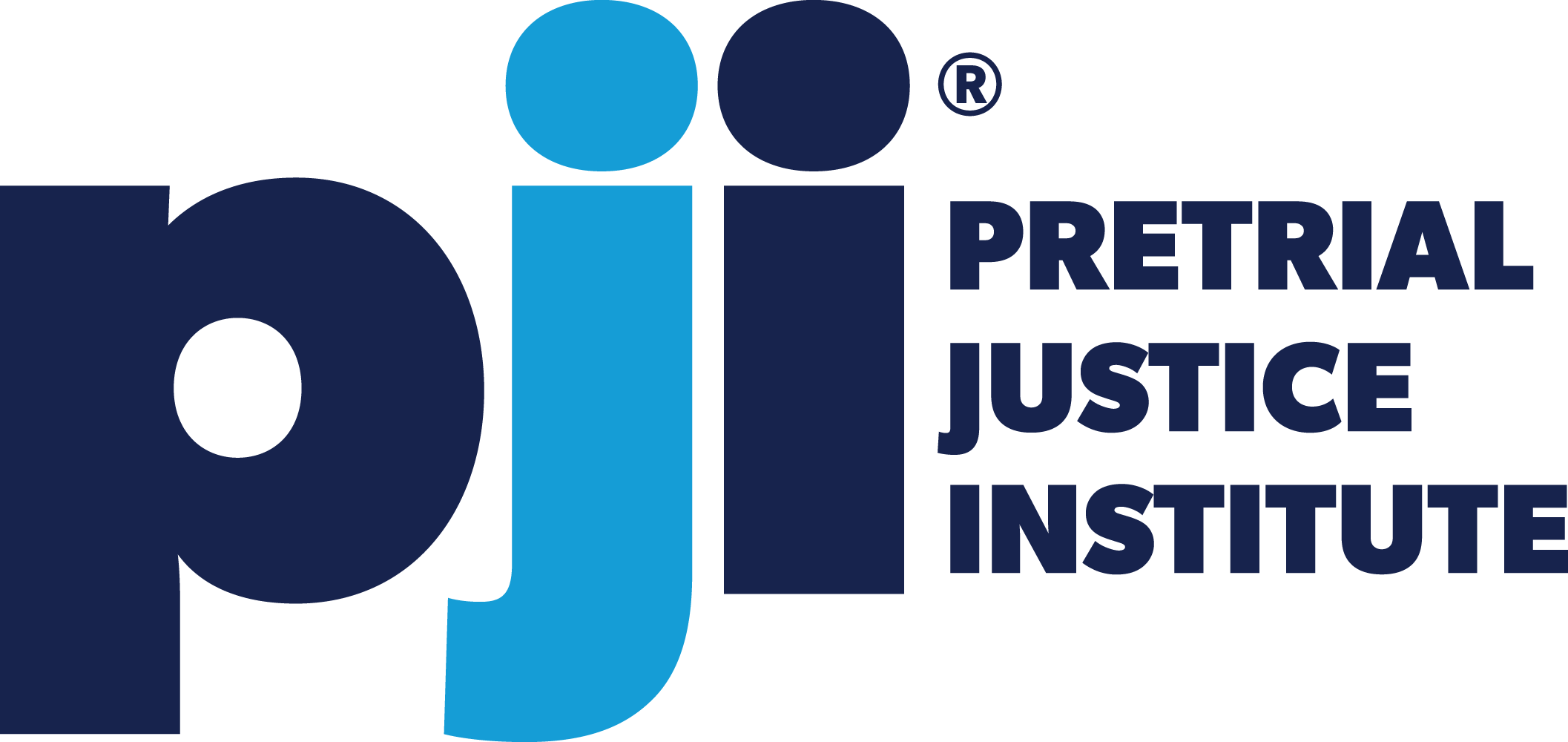 Fundamentals of Pretrial Justice - Fall 2020
Includes a Live Event on 09/10/2020 at 3:00 PM (EDT)
Please use a current browser like Chrome, Edge, Safari, or Firefox to register and attend the course. Internet Explorer, Netscape, and other older browsers are not supported. Windows 10, or a current version of the MacOS are the preferred operating systems that will provide the best possible experience.
September 10 — October 22, 2020
An Online, Instructor-Led Course
The Fundamentals of Pretrial Justice is a six-week online course that incorporates self-guided learning and interaction with instructors and classmates. This course will provide an overview of pretrial justice, its legal foundations, the latest research, and policies and practices that maximize liberty, equity, safety, and court appearance. The course integrates systems and community perspectives to evaluate pretrial decision points and identify opportunities for safe, fair and equitable outcomes. You will have the opportunity to critically examine your own pretrial system through interactive exercises, as well as the opportunity to learn from fellow students engaged in pretrial system change efforts.
This course is ideal for those who play a role in pretrial system improvement, including elected officials and their staff, government and nonprofit leaders and staff working in pretrial systems, and organizers and advocates at the local and national level. This course is best suited for those who have an interest or role in influencing pretrial policy. The course assumes a basic working knowledge of the court system.
---
Learning Objectives
By the end of the course, you will be able to:
Describe the legal requirements and foundational research of pretrial justice.
Analyze strategies to maximize pretrial liberty, equity, safety, and court appearance.
Assess a local pretrial system and its alignment with the law and research, including a focus on equitable practices and outcomes.
Identify next steps for pretrial system improvement in your own work.
---
Course Structure
Fundamentals of Pretrial Justice is a blended learning course that combines self-guided learning activities, online class discussion, and live online sessions with faculty. Live sessions meet weekly on Thursdays from 3 - 4:30 p.m. ET.
Participants should expect to dedicate about five hours per week on assignments, readings, and live sessions.

Most course activities can be completed on your schedule, at your own pace. Full participation in the course will require access to a computer with high-speed internet, a webcam, and either computer speakers and a microphone or a phone line.
---
Questions? Please email up@pretrial.org
John Clark (Moderator)
Senior Associate, Technical Assistance
John Clark is a Senior Manager for Technical Assistance at the Pretrial Justice Institute (PJI). In over thirty years at PJI, John has provided technical assistance to thousands of entities around the country on implementing evidence-based pretrial justice practices. He has authored numerous articles relating to pretrial justice in such publications as: the American Bar Association's The Improvement of the Administration of Justice series; The Encyclopedia of Criminology and Criminal Justice; the Journal of Court Innovation; and Judicature.

He began his career in the pretrial justice field in the 1970s as a pretrial services officer in the District of Columbia. He has a Master's Degree in the Administration of Justice from American University. He is the recipient of the Ennis J. Olgiati Award from the National Association of Pretrial Services Agencies for lifetime commitment to pretrial justice.
$i++ ?>
Wendy C. Blackwell
Senior Associate, PJI
Wendy Camilla Blackwell has joined PJI as a Senior Associate, where she will lead PJI's portfolio of interactive learning events. Prior to joining PJI, Wendy was the Director of the Practitioner's Leadership Institute at the Center for Urban Families (CFUF), where she developed capacity-building relationships and collaborations with individuals and community. Previously, Wendy served as the Executive Director of the National Children's Museum, where she began as the Director of Education. During her decade of service, she grew the education and programs departments, developed education initiatives, and shaped the Center for Learning and Innovation. Wendy championed community collaborations that produced replication-model child and caregiver learning together programs.
Wendy enjoys the intersection of family, literacy, and art and shared her passion at CFUF with the Family Reading Circle and other two-generation efforts. Wendy's museum-school collaboration won a Promising Practice recognition from the Association of Children's Museum for her work at Port Discovery Children's Museum. She and her staff were honored with the Judith P. Hoyer Award for Outstanding Service to Children by the Prince Georges County Early Childhood Interagency. She is also an award-winning teacher. Wendy and her eighth grade students received the Daily Point of Light of the Nation from President George H. Bush at the U.S. White House.
Wendy is a mother of two who enjoys being a textile artist and leading programs with children in her spare time. She is a 2016 BaltimoreCorp Elevation Award winner for her ART POWER project where she offers art activities to children ages 5-12 in West Baltimore.
$i++ ?>
Zaria Davis
Senior Associate, Advocacy & Community Engagement
Contact: zaria@pretrial.org

Dr. Zaria Davis began her career in social work over 20 years ago with experience in mental health and social services in various settings. She has also worked in K-12, higher education, and out-of-school time settings. Zaria served as Executive Director for a local nonprofit in Lincoln Heights, OH for two years, working to move families towards self-sufficiency. In addition, Zaria has worked with various initiatives to support higher education access for those currently and formerly incarcerated. She is passionate in her community advocacy in the areas of pre- and post-incarceration reform.
A graduate of Wilberforce University, Zaria holds a bachelor of the arts in sociology. She obtained her master of social work degree from the University of Cincinnati and doctor of social work degree from Capella University. Zaria is a participatory action researcher and believes that those who are an active part of the community are the voices that lead to change. She is a 2019 Leading with Conviction Fellow with JustLeadershipUSA, and a board member of Dress for Success Cincinnati and the Robert O'Neal Multicultural Art Center (ROMAC).
Her interests include mentoring, social justice, and coaching individuals in their life journey. She enjoys spending time with family, traveling, sci fi, and the arts. Zaria continues to support reentry efforts for women returning home from incarceration and children impacted by mass incarceration.
$i++ ?>
This content will not be available until 09/10/2020 at 12:00 AM (EDT)